10 Golfing Trends to Look Out for in 2021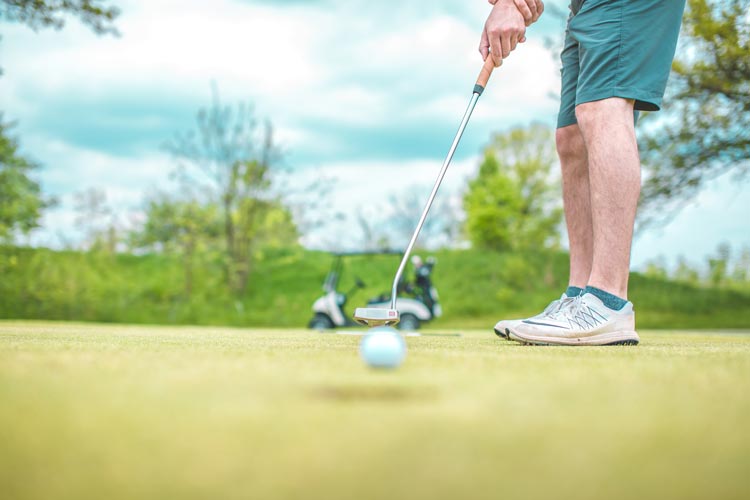 With the pandemic shaking the world and crashing economies, golfing as an industry is never going to be the same again. Establishments are closing down and travel restrictions are being implemented. For a sport that has remained mostly the same throughout the years, Orange County golf course is actually experiencing some of the biggest changes ever in 2021.
Check out how the pandemic, the growing awareness about climate change, health, and gender equality, as well as the continuous improvement of technology, have influenced golfing trends in 2021.
Growth Amidst Covid-19
While many industries are suffering during the pandemic, golf has surprisingly grown in popularity. With most indoor establishments shutting down, golf became a popular pastime for many Americans who relish spending time outdoors.
In an April 2021 article by Washington Post, several national golf country clubs and public courses are said to experience an increased demand of 25#% to 60% compared to that of the previous year.
This increase is due to old golfers playing more often along with many newbies trying out golfing for the first time. After years of decline, this current spike in demand may just turn things around for golf as an industry.
Membership Changes Due to Recession
Golfing is most commonly played by acquiring memberships with golf clubs which can be quite costly. With the economic recession brought forth by the pandemic, people now have less disposable income.
This has urged many golf clubs to adjust their membership programs, lowering their prices to make their services more affordable and more accessible.
Technology
Like any aspect of modern life, golf is affected by technological advancements, equipment has evolved to make the game a lot easier. Incorporating aerodynamics into golf clubs has significantly changed the game of golf. Improved shafts and lighter component weight mean that golfers hit balls further and straighter than before.
Not to mention, driver heads have improved and gained larger ones which make swings faster and with more room for error in one's shot.
Aside from improving golfing equipment, technology has also upgraded golf training. With the introduction of global positioning systems and training systems like Robogolf Pro, golfers can now measure the distance to the hole, as well as analyze one's swing to correct errors in form and movement.
Through the data generated by these training devices, a golfer can now use analytics to help them achieve the perfect swing.
Other golfing accessories have also been revolutionized by technology. Nowadays, golfers can hit the course without the need for a trusted caddy. With self-driving push carts carrying their bags and clubs, golfers can trust that wherever they go, their carts will follow.
Eco-friendly Golfing
As an outdoor sport, golf is one of the sports most impacted by climate change. This has urged most key figures in the golfing community to promote responsible water management and water conservation, as well as protect biodiversity.
Golfing associations around the world are also moving towards more eco-friendly golf courses. In 2021, the demand for carbon-positive courses is expected to increase, attracting a younger and more environmentally conscious demographic of golfers.
More Female Golfers
In the past decade, plenty of the big players among golf country clubs have dropped their men-only membership stances. This has heralded the rise in popularity of golfing for women.
In fact, some golf clubs have started hiring more female golf coaches and introducing female-only golf courses in an attempt to attract more female golfers.
Gen Z Golfers
Though the majority of golfers used to be older men, in 2021, about a third of the American golfing population are consisting of Gen Z golfers. This changes the stereotype for golfers and will also heavily influence the trends that shape the golfing industry moving forward.
There is an expected increase in the use of technology for golfing. With the younger generations being more health-conscious, the food and beverage choices available in golf clubs are also expected to take a turn for the healthier.
Growth in the Asian Market
Golf originated in Scotland and it wasn't until 1983 that golfing became available in China. Since then, over 500 golf courses have been established and more and more Asian golfers are joining international golf competitions like the Masters.
With the implementation of travel restrictions due to COVID-19, the growing number of Asian golfers is expected to drive more golf competitions to be held in Asia as interest in the sport continues to grow.
In line with this, Asian golf brands are also expected to expand into the world golf equipment and golf fashion markets.
More Accessible Golfing Experience
Prior to COVID-19, golfing was experiencing a decline in popularity. One of the initiatives to help draw more people into the sport was to cut events shorter. A full course has 18 holes—this takes a lot of time and space, both of which serve as barriers to entry for the sport.
To attract more people, golf events are cut short, leaving only six to nine holes. This makes the game shorter and would require a lot less land. It also effectively attracts more golfers who are drawn to shorter courses due to work or family commitments, making golf more accessible to the everyday golfer and also giving course designers an opportunity to design golf courses that appeal to a wider demographic.
Rise in Viewership
As most people stay home during the pandemic, golfing has experienced a steady increase in its television viewership as well as a social media presence. Players watch golf competitions to better understand the game.
Meanwhile, social media has played a key role in educating non-players about a previously highly inaccessible sport. This has given golf a chance to appeal to a wider audience, in the hopes of driving more popularity for the sport and increasing demand and booked tee times.
Changing Fashion
With greater incorporation of technology in golf comes a greater focus on technology-influenced fashion as well.
As sports fashion grows increasingly ergonomic, it is expected to not only provide aesthetic appeal but also improve stance and alignment of the spine and the neck to optimize a player's game.
Book Tee Times With the Best Golf Course
Ready to tee off? Book tee times with Mile Square Golf Course, the best Orange County golf course visited by people from all over the world.
We have the finest putting greens in Orange County and we also have two professionally designed courses in the perfect location for you to enjoy the warm and temperate weather all year long!
To schedule your tee times, contact us at Miles Square Golf Course today.