5 Common Mistakes Every Beginner Golfer Makes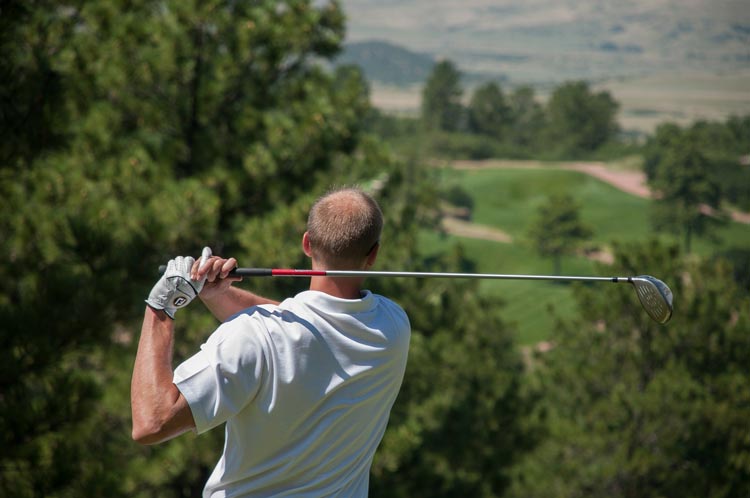 Anyone who plays golf can remember making all sorts of mistakes when they first started learning how to play. There are so many factors that go into a good game of golf that it can take some time to get to grips with everything.
Not only will you have to get used to physical aspects of the sport like proper stance and swing, but also more mental skills like focus and patience. To improve, it is going to take time, effort, and practice.
To help you out, below are some common mistakes every new golfer makes will help take the pressure off as you begin to learn this sport.
We have also compiled a list of some top golf tips you need to know to help you hit the ball with accuracy and strength every time.
Using the Wrong Clubs
There is a lot to consider when you choose which golf club to use for your golf game. For instance, golf clubs need to suit your current skill level, accounting for speed and strength as well as the accuracy of your ball flight. You will also need to decide if you want a half set or a full set of clubs.
If you are completely new to golf, resist the temptation to invest in top of the line golf clubs with the expectation that they will lead to improvement. Instead, ask for advice from a friend who golfs or even an instructor or representative from your golf course. They will be able to work with you to find the right golf club set for you.
You will need to make sure that the shaft flex of your golf club provides the right amount of control for accurate ball striking. Also, make sure that the shaft of the golf clubs suits your style. Many golfers who are new to the sport will need to try a few different shafts to find their perfect swing plane.
You may also want to look for specific golf clubs for certain parts of the course.
For one example, a sand wedge golf club will help you rescue your golf ball from the sand bunkers right away. Alternatively, a pitching wedge will be used for shots that require height but a short range.
If you are unsure of which irons to choose, look for irons that are advertised for "game improvement".
Foregoing Practice
Beginners in any sport will need to dedicate a lot of time if they want to improve their game and golf is no different. Whether you decide to invest in golf lessons or not, you will need to invest time and effort at the golf course or driving range.
While getting started at the course can be intimidating for new golfers, you will quickly become used to the course and to practicing by yourself, with friends, or with other playing partners. You may even find it motivating to pair up with another beginner so that you can practice together without slowing the other golfer down.
With more practice, everyone will notice fewer missed hits in their golf game, better contact with the golf balls, and mor ease when it comes to the golf stance.
You might also want to peruse some golf literature, such as Golf Digest, to learn some new techniques or tips from the pros. You can then try these out during your next trip to the practice range or golf club to practice swings.
Forgetting to Warm Up
As with all ball sports, you will need to warm up your body before you play golf, even for a short game. A proper warm up will ensure that your golf swing does not strain any muscles so that you can keep hitting the golf ball all day.
Thankfully, your warm up can be very simple and quick. Consider going for a brisk walk or doing a few lunges before you get the ball on the tee. Golf courses provide plenty of room for walking and stretching so you won't be in anyone's way.
One thing to remember is that a round of golf will activate lots of muscles. In preparation for this, lightly stretch out your arms, back, and legs.
Dressing Incorrectly
You might not realize it, but part of golf etiquette is how you dress on the golf course. Playing golf is a social sport and many courses have their own dress code. Even if you are playing a round by yourself, you will come across people on the course or in the clubhouse. Wearing the appropriate clothing and having the right gear is part of the game.
For a quick rundown of some essential items, consider this list:
Golf Shoes: as a beginner, you can use standard tennis shoes, but as you play more and more, you will want to invest in proper golf shoes. These are designed with golfers in mind and made with superior traction and support, which makes taking your shot all the easier.

Golf Bag: as a golfer, one thing you will need is a cart bag or a stand bag. Both are designed to hold the essentials: clubs, balls, tees, outdoor weather gear, and other personal items.

Quick tip: stay organized. Keeping the golf content in your bag organized throughout the day will help you find your golf balls and clubs easily so that you can set up your shot quickly without holding anyone up.
To avoid dress code confusion, look at the golf course website for information or call ahead of time.
Not Choosing the Right Course
Beginner golfers should also try to find a course that will support them while they learn how to play and improve their skills.
At Mile Square's Orange County Country Club, you will find a welcoming environment perfect for new and advanced golfers. On site, you will have access to all the necessary equipment for a round of golf as well as world-class golf lessons.
To find out more or to book a tee time at Mile Square, call us at 714-962-5541.