Preparations To Take During Your First Golf Lesson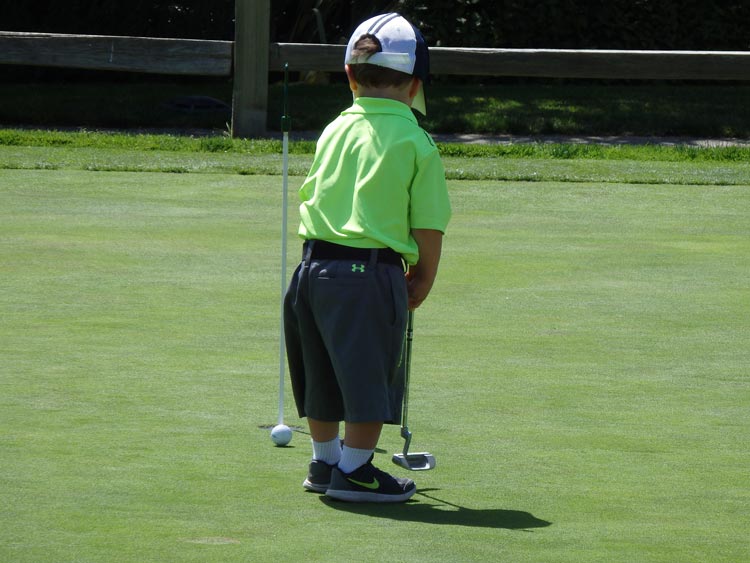 Whether you're a seasoned professional golfer looking to better their golf swing, or an amateur just starting out, golf lessons at an Orange County country club can significantly increase your enjoyment of this sometimes frustrating game. Did we say sometimes?
Anyone who's played a few rounds of golf has experienced a bad day on the green. One golf ball after another seems to end up in the rough or, worse, in the water.
Keep reading below to find out what to expect from your first golf lesson, as well as how to prepare for it.
Preparing for Your Golf Lesson
Like many sports, finding the right instructor to set you on the right course can transform the game from slightly irritating to extremely enjoyable. Finding the right instructor is key, as is setting goals for what you want your lessons to be.
Find the Right Golf Instructor
The first step is finding the right golf instructor. All golf students will attest that your instructor can make all the difference in your journey. Make sure you sign on with someone you're comfortable with and that clearly knows the game.
You'll also need to look out for instructors that are a "one swing fits all" type of teacher. These types of instructors teach as if reading a course syllabus instead of working directly with your abilities and challenges.
A coach should make their students feel at ease during each and every golf lesson. When David Gould of the Golf Channel Academy interviewed top instructors Lynn Marriott and Mike Bender—PGA and LPGA National Teacher of the Year award winners, respectively—they said students should expect to feel engaged.
Ultimately, an ideal coach will ask questions about your golf background in order to determine what you consider your strengths and weaknesses, and how to improve on these.
Set Golfing Goals
It may seem that your primary goal from your first golf lesson should be evident—play a better game at an Orange County country club. Golf, however, has many layers and levels. Some golfers simply want to have more fun and learn some tricks they can incorporate into their golf game.
Others are looking for specific tips such as some help with their short game or learning the right golf swing for their body type. Still, other golfers are looking for a golf coach that can get them to the LPGA or PGA. Each of these goals will warrant very different instructions.
Coming to Your First Golf Lesson Prepared
You've found your ideal instructor and now you're ready for the first lesson. Now, let's make sure you take full advantage of this time and come prepared to learn and remember. Here are some tips to get the most out of your first golf lesson at an Orange County country club.
Wear Golf Shoes
While tennis shoes are fine for the casual outing to the range or putting green, golf shoes make a big difference when looking to better your game. These shoes are designed to support a player with a better range of motion and maintaining a steady and firm stance.
Bring a Full Set of Golf Clubs
The first lesson is all about seeing the big picture and your coach will probably want to try out a few different golf clubs to determine your talents and abilities. If you don't have your own golf clubs yet, let the Orange County country club and your instructor know so that they can make plans in advance.
Dress Accordingly and Comfortably
Each golf facility has their own dress code. Some require men and women to wear a collared shirt and dockers-style shorts, slacks, or skirts. Others don't allow shorts, and still others will let you on the golf course as long as you're dressed. Be the golf course website prior to arrival.
Arrive Early
Last but not least, be sure to be punctual to each of your golf lessons. Golf is a sport like any other, which means you should take the time to do some stretches and practice shots off a lesson tee.
Keeping the Right Attitude During a Golf Lesson
Don't hesitate to ask coaches questions during your instruction. Questions and answers are part of the learning process. If you're unclear about a ball position, ask. If the advice you received about your full swing doesn't make sense to you, ask. Any good instructor will encourage questions during lessons.
By the same token, don't let your head get the best of you. Listen to your coach's golf tips and take in the session without questioning every instruction.
Changes to your swing and stance can feel off at first. With continued practice, however, you may just see a remarkable improvement.
Take time as a student and soon-to-be professional golfer to ask your coach to sum up the lesson. Write down any specific guidelines that may be forgotten. Continued practice is really the only way to turn lessons into practical knowledge.
Improving as a Golfer Through Practice
Your coach should give you some specific areas to work on between each session, especially for beginners.
A practice plan and program entails set goals such as working with a specific club or keeping your eye on a certain area of the golf ball. You'll want to follow through with these suggestions in-between lessons so as not to waste your time and money.
Remember that many beginners start by feeling a bit uncomfortable. You probably received a lot of information during that first session at an Orange County country club and now it feels a little overwhelming when you're putting it to practice. Have patience with yourself and, most of all, remember to have fun.
Final Thoughts on Golf Lessons
Did you know that a baby falls almost 18 times every hour when they're learning to walk? Now that's perseverance. Golf can be a game that brings great joy as well as camaraderie at the club and golf shop. Don't let frustration stop you from getting to the point where you're the first player on the tees and the last to leave.
At Mile Square Golf Academy, an Orange County country club, our mission is to help you reach your golfing potential. Using state-of-the-art teaching aids and comprehensive video analysis, we help you achieve your best golf swing, stance, and position.
No two players are the same, and no two golf instructions should be either. Call us at 714-962-5541 to schedule your first lesson and get started and on your way to your best game.