What to Expect During Your First Golf Lesson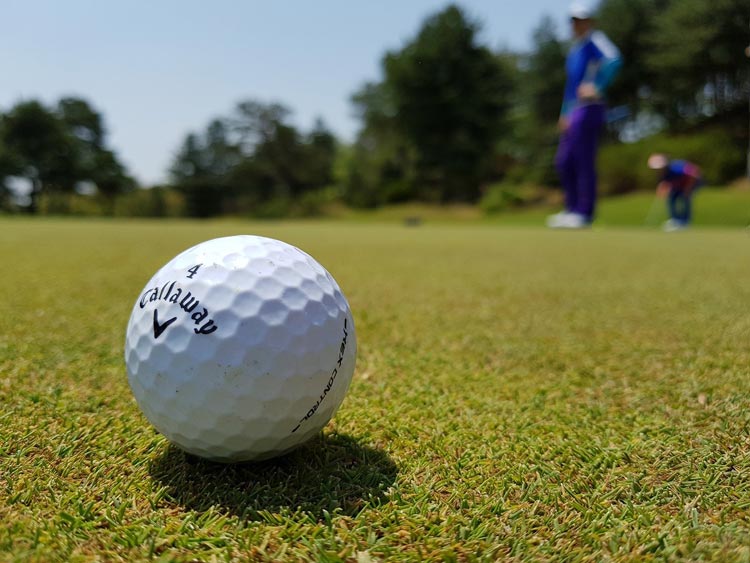 If you are about to begin taking golf lessons for the first time, you are probably feeling a mix of excitement, nerves, and maybe a little apprehension. To keep any nerves in check, it helps to know what to expect during your first lesson and how you can prepare for it.
The golf lessons at Mile Square Golf Course are top quality and certain to improve your golf skills and technique. And since preparation is key, we've got a list of things to expect during your first lesson.
Making the Most Out of Your Golf Lessons
Keep in mind that, at the end of the day, you are there to have fun and learn a new sport. Try not to put any pressure on yourself to be amazing straight away. Learning how to play golf well takes a lot of time, practice, and patience.
That being said, there's no harm in being prepared for your first lesson, so keep reading to find out what you can expect.
The Initial Interview
You might not expect to be interviewed during your first day, but your instructor will need to ask some questions to better understand your skill level and your objectives.
Be honest about what you hope to achieve with the instructor so that they can design your lessons around your goals as well as any strengths and weaknesses you may have as a golfer. They will also want to find out how much time you plan to dedicate to golf so that your goals are achievable.
Your instructor will want to engage with you and make your introduction to golf lessons a positive and fun experience.
Your lessons are all about improving your skills and technique no matter your level or dedication to golf. There is no need to feel guilty or sheepish if you only spend a few hours a month at the golf course.
The Right Frame of Mind
Don't worry about practicing in anticipation of your golf lesson since your instructor will not expect you to be an expert or to do training beforehand. Instead, what will really help is to make sure you have a positive frame of mind before starting your lessons.
This will ensure that you are more receptive to instructions and open to feedback. Remember, your instructor is not there to criticize or put you down and any feedback is given only to help you grow and develop as a golfer.
If you find that you are getting very nervous before your first lesson, take some time to get to know your instructor. This will make the entire experience less intimidating and more enjoyable. You will also better understand each other's communication styles so that you can hit the ground running.
A good instructor will quickly pick up on the type of feedback you need, whether that is gentle encouragement or straight-shooting advice. They will also be able to pick up on your learning style, such as verbal or visual, and then tailor your lessons to suit you.
The Basics of Golf
If you are brand new to golf, your first lesson will help you get to grip with the basics of the sport.
A typical first lesson will therefore cover things like posture, how to grip the golf club, and aim or alignment. These fundamental skills are essential for any keen golfer and will set you up for success.
Some instructors, though not all, will video record your swings so that you can go over these skills together throughout the process. Some students find this very useful because they are able to see their exact mistakes and quickly improve upon them.
The goal of your first lesson will not be to master even the basics of golf. Instead, you will simply be familiarizing yourself with the stance, grip, and swing of golfing.
These things may not come naturally but will just take a bit of practice to get used to. Be patient with yourself and these skills will gradually come to you.
With a strong foundation, you will be able to grow as a golfer throughout your lessons and see real improvement over time.
The Equipment for Your First Lesson
For new golfers, Mile Square Golf Course is happy to provide the necessary golf clubs for your lessons. Golf balls can be purchased at a small additional cost.
You may also wish to wear supportive tennis shoe-style footwear which will help keep you feel steady and stabilized during your lesson.
You can also bring to class any questions you might have about the sport or your goals. If you have any injuries, you should also discuss this with your instructor before beginning the lesson to ensure you stay safe.
Start Your Golf Lessons at Mile Square Golf Course
At Mile Square, we have designed several different golf lesson formats to suit all needs and budgets. You can either sign up for private lessons with one of our golf professionals for $50.00 per half-hour lesson or invest in a bundle of six half-hour lessons at only $250.00 for world-class savings.
Another option our golfers love is our group instruction sessions. This atmosphere can add a fun social dimension to the experience while helping you hone your skills and learn the fundamentals of the sport.
If you are interested in golf lessons The Mile Square Golf Academy is a great place for any new golfer to start. We offer classes of all levels and ages, from youngsters to adults.
Whether you have never swung a golf club before or are keen to advance your skills, our Academy program is tailored to your needs with professional instruction and innovative teaching techniques.
For more information or to sign up for golf lessons, get in touch with a member of our team by calling (714)968-4556. You can also stop by the course in-person to learn more about signing up.