Why Spend Your Next Family Day in a Golf Course
---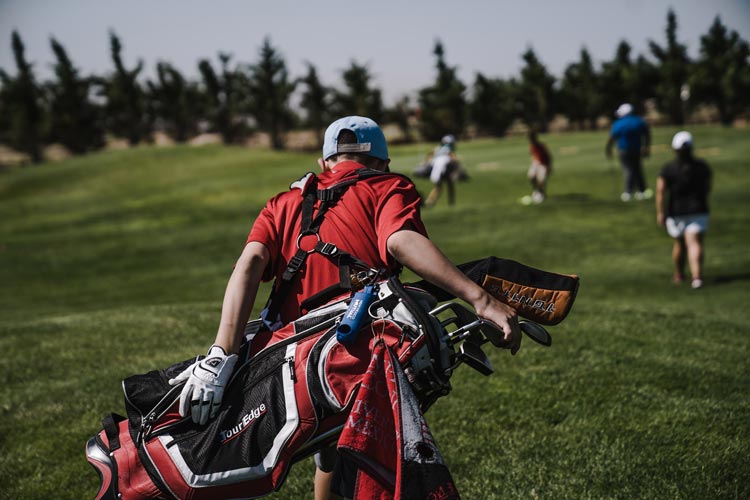 ---
If you want to spend more time with your family engaging in activities and spending more time outdoors, then spending family day in golf course is a perfect solution. Golf is an ideal activity for all members of the family because it teaches lifelong skills and encourages athletic and mental acuity. At Mile Square, you will find modern facilities to suit the whole family and keep you entertained throughout the day--and year!
We also cater for all skill levels and can help the kids in your family grow as golfers through our premium Golf Academy. A day spent on the green is no longer exclusive to business meetings. Now, everyone can and should enjoy the amazing things that golf courses have to offer!
Keep reading to find out how you can spend time all together as a family playing golf and having fun at the golf club.
Safe Family Bonding Time at the Country Club
When life gets hectic, it can be difficult to make time for family outings — let alone find a game that everyone enjoys playing. Nowadays, this is even more challenging due to the obstacles we deal with on a daily basis caused by Covid-19.
The safety and the health of kids and loved ones is the number one priority right now. However, mental and physical well-being is also very crucial in the midst of these stressful times, and a great way to support your overall health is to get outdoors and have fun.
Social distancing is extremely easy when you're at golf courses because there is much open space available. In fact, you will not even get close to other members of the golf club. This ensures that your kids are always kept safe and healthy while on our golf course.
With kids no longer being able to participate in team sports — summer would have been the time of Little Leagues and recreational sports galore — golf has become a great alternative game to play in the meantime. Not only will your kids learn important motor skills, but they get to spend the day outside together with family and friends.
Most golf clubs have eliminated any touch points to ensure health and safety is maintained. Rented equipment is also thoroughly sanitized between uses or it is encouraged for members of the golf club to bring their own equipment when possible. These simple measures ensure that a game of golf is not only fun, but also very safe while Covid-19 remains a global problem.
At Mile Square courses, we have taken every precaution to keep you safe while you play golf. You can find the full list of safety precautions on our website, but as a general rule we ask that you do the following when possible:
Keep Proper Distance: for everyone's comfort and peace of mind, it is recommended that groups refrain from gathering closely together. Instead, consider texting or a phone call if you recognize someone on the green. Thankfully, our courses are spacious and offer plenty of room for everyone to enjoy!
Use Disinfectant: throughout the clubhouse, you will find hand sanitization points. However, on the green it is recommended that you bring your own disinfectant to keep safe out there.
Leave the Flag in the Hole: we also ask that you simply leave the flag in the hole while golfers are putting. Rest assured that the flag will not have an impact on your game, and it is safer for everyone for the flag to remain where it is.
A day out together at the golf club contains a lot more fun that you might realize, with great activities and games for everyone to enjoy. It has never been more important to take the time to explore a new game and activity for the whole family to play.
Activities Available at the Golf Course
To make the most of your day at the course, there are plenty of activities to take part in. Whether you want to fit in as much golf as possible or if you would like to take a leisurely day away from the world, there is something for everyone.
The main activity for any premium course is a round of golf, of course! The Mile Square golf courses are always pristine and well-maintained to ensure the best game of golf available in Orange County. If you want to play a game of top quality golf with the kids, reserve a tee time at one of our famous greens today.
To make sure your kids get proper golf education, we also offer our renowned Golf Academy. With amazing coaches and educators, we work with our kids to teach the fundamentals of the sport as well as useful techniques and methods guaranteed to improve their game. We also work hard to make sure every kid has fun while they play golf and has a great day at the Academy.
Choosing the Right Golf Course for Your Family
Right now, we all want to make the right decisions for our families, and this includes choosing the best activity spaces. At the Mile Square courses, we cater for everyone and all skill levels and that is why our golf club courses are perfect for families.
Whether you like a casual game of golf or are sprucing up your skills for the next round with colleagues, Mile Square offers not only the best clubhouse facilities for special occasions and days out, but also manicured and maintained greens that will boost your golf game.
To find out more about how to reserve a tee time or to hear about our facilities and clubhouse, contact a member of the Mile Square Golf Course team today.