Wedding Venues in Orange County
Any bride and groom will tell you that the most important part of a wedding is standing up before family and friends to say your vows and oaths.
This is the moment of true commitment and a public declaration of love. To ensure that this moment is as beautiful and perfect as possible, you will need a wedding that reflects your values, type of style, and feelings.
At Mile Square Golf Club in Orange County CA, our events team provides the expertise and dedication to make sure your wedding ceremony is meaningful and runs smoothly from beginning to end. We also do everything in our power to take the stress off your shoulders so that you can enjoy your big day in our wedding venue.
By partnering with our team at Mile Square, you're guaranteed to have a fuss-free planning experience that allows you to focus less on the details and more on celebrating this important milestone with the people that matter most to you. 
With a supportive wedding planner and an experienced team to help you every step of the way, we can make your wedding ceremony and reception one to remember.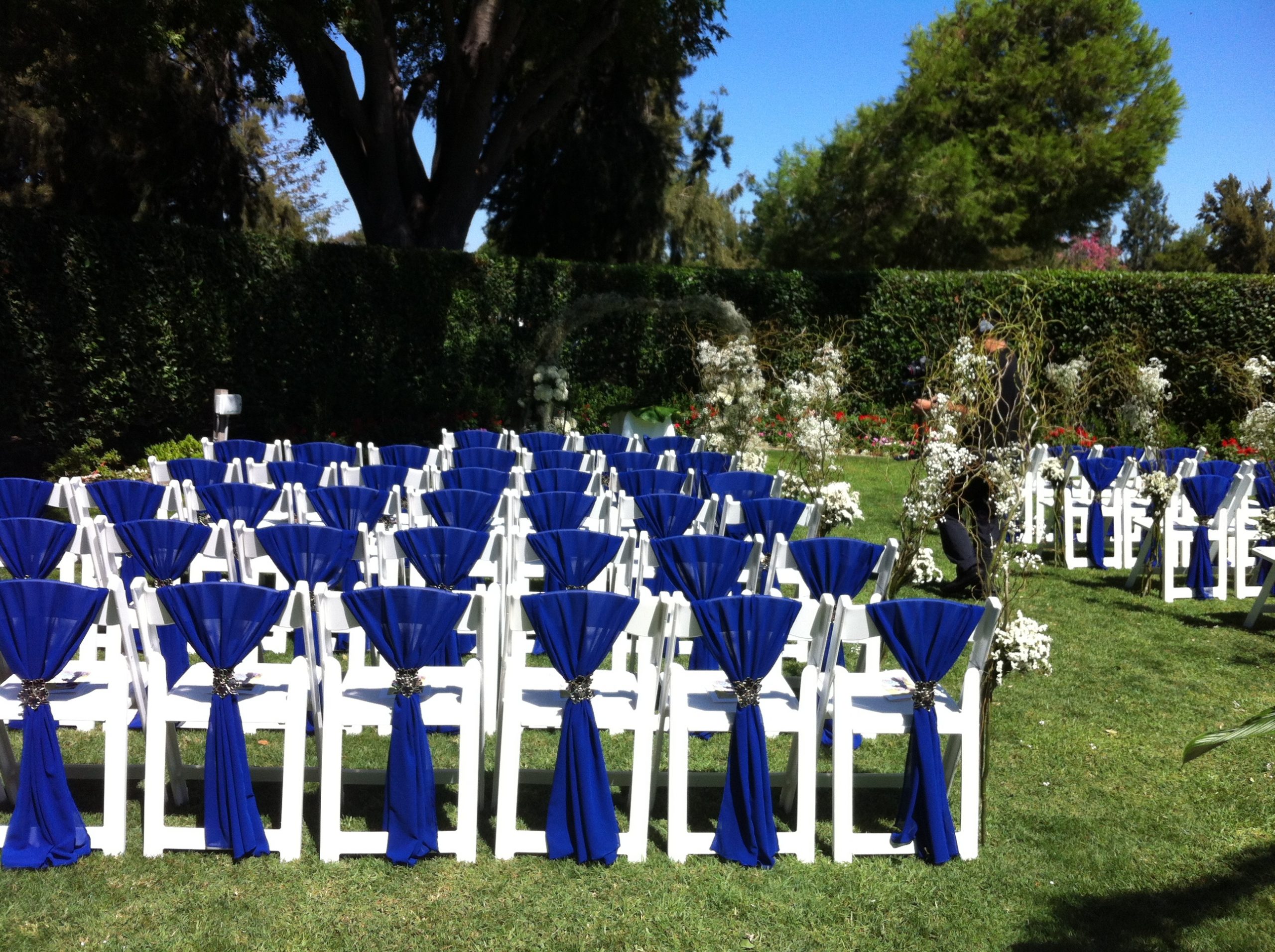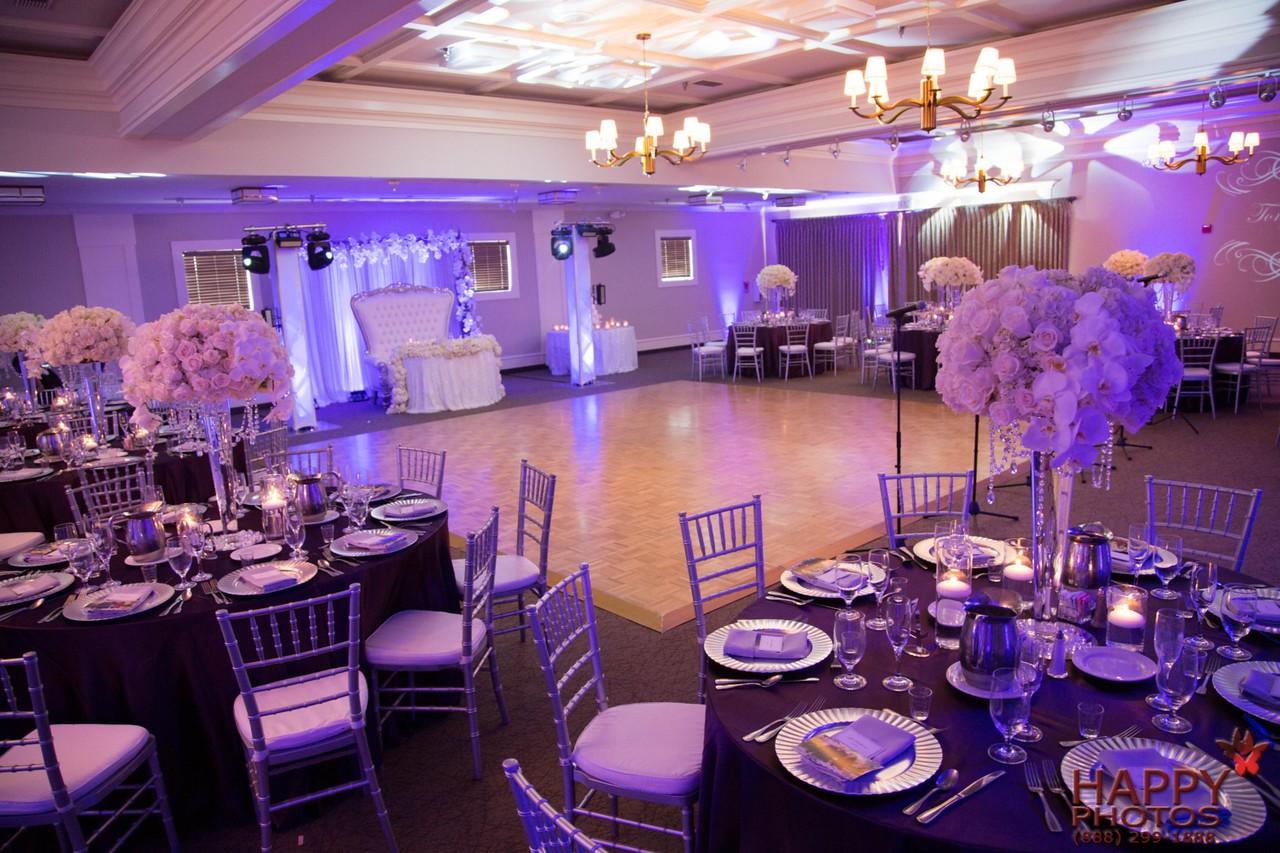 Unique Quinceanera Venues in Orange County
There's nothing quite like scouting for Quinceanera venues in Orange County to celebrate a young girl's entry into womanhood. From that beautiful dress and that priceless dance with her father down to those sweet bonding moments with closest family and friends, every princess dreams of her coming-of-age event to be one for the books.
Since this is different from other birthdays in the past, you'll want to make sure that you celebrate with absolute style and class. Whether you're going for a simple yet elegant party or you want to go bold and spectacular, Mile Square Golf Course will see to it that the celebration lives up to the importance of such a milestone. 
We know how planning a Quinceañera party can be very stressful and overwhelming, especially since it involves all the pomp and circumstance of a wedding reception. As Orange County's premier quinceanera connection and wedding venue, our team is the partner you can trust to ensure that every detail is just as you dreamed it would be and more for your young girl's big event.
It means so much to us when a young lady sees her vision come true. We'll help you explore the endless possibilities that come with masterful design and theme, elegant décor, and unparalleled catering service.
Covering 6,600 square feet, Mile Square Golf Course's banquet hall is a one-of-a-kind masterpiece that can comfortably accommodate 400 guests at prices that will fit your desires and budget. 
Location is everything when it comes to your young lady's quinceanera, and details go beyond the span of the party. Look no further than Mile Square Golf Course in Fountain Valley when you want a venue that is easily accessible and nearby popular Orange County CA attractions, hotel, and restaurants. 
If you have guests coming out of town, they can easily find our place in Fountain Valley as it is strategically located just about 15 minutes away from the John Wayne Airport. You'll also find several name-brand hotels nearby particularly in Santa Ana, Costa Mesa, Lake Forest, and Newport Beach.
Yearning for amenities galore? We've got all that and more. Fall in love with our spacious ballroom that showcases elegant chandeliers suspended from classic coffered ceilings. We'll handle everything with care and finesse — from the chairs, tables, china and silverware arrangement to the decor,  and other luxurious amenities.
You'll have plenty of space for live entertainment, as well as a spacious dance floor for your guests. Our banquet hall is the best music venue that also comes with top-notch sound and lighting systems that are characteristic of premier wedding venues and event spaces in Orange County.
Our staff will closely work with you every step of the way to make sure that the event is just as unique as the special girl herself. We'll help you play with the design space and dress up the banquet hall in your own style. We'll guide you through a variety of customizable options to help you pull off your theme and create the ideal ambiance that achieves your dream Quinceañera.
Looking to have your quinceanera ceremony outdoors? Our picturesque garden, conveniently located adjacent to the ballroom of the country club, is the perfect setting for you and your guests to enjoy the lovely Orange County sunshine. We have a private, secure, and isolated wedding garden that allows you and your guests to make a grand entrance in style.
Our wedding venues' green lawns are kept private using naturally lush green hedges. We'll make sure that the garden is perfect for your quinceanera ceremony, complete with a fountain to welcome your guests as they make their way through the celebration. 
Our scenic waterfall feature makes a wonderful backdrop for the many photos that the lady of the hour and her family and loved ones will be taking.
Everyone at your quinceanera will be looking forward to the Quinceañera reception dinner and catering. Our staff at Mile Square Golf Course has hosted and catered a great many quinceañeras of all types and sizes. We've got what it takes to deliver exceptional, carefully prepared, and beautifully-presented dishes that will surely impress your guests during the gathering.
Get the best of traditional delicious Latin American food and catering options such as beef fajitas, chicken enchiladas, flour and corn tortillas, jicama, beef tamale, and many more. Our chef and crew are very versatile and will collaborate with you to put together the specific menu and food you need for your event. We'll be able to give you suggestions on what we can do for you. 
The little details count. That's why we go the extra mile to make sure that everything about the catering— the setting, chairs and tables, linens, dinnerware, and more — will be executed flawlessly for your convenience and satisfaction. 
A Quinceañera catering will never be complete without the finest cocktails, a wide array of delicious beverages, and superior bar services. With us, you'll get the excitement of a first-class cocktail hour, private bartending, a lemonade station, and coffee service perfect for special events and celebrations. 
Let our seasoned bartender boost the creativity of your event and catering by mixing and serving your guests with delectable cocktails. Your guests will surely enjoy our food and bar service and have the best time enjoying the fabulous-looking, yummy, and refreshing delights that we'll be offering. 
The decisions that go into planning the perfect quinceanera are both challenging and exciting. Let our team stay on top of all the nitty-gritty so that the young lady can relax and enjoy the anticipation of her long-awaited Quinceañera day.
From day one, our venue coordinators and all-star staff will listen and understand all your needs and wishes and simplify the event planning process. We'll ask all the right questions to know your overall preferences. From there, we can expertly narrow down your choices to suit your personal taste and budget.
Our managers and staff are the experienced professionals you can rely on to ensure your guests are safe and satisfied and that your celebration is picture-perfect from beginning to end. From venue setup to breakdown, we'll handle every aspect with unparalleled attention to detail so that the special lady can relax and create lasting memories with family and guests. 
Many couples have benefitted from our range of event packages that accommodate even the most complex events and celebrations. We know that there are plenty of venues, ballrooms, banquet halls, and space options here at the heart of Orange County. Let us show you how we take events to the next level and give you the unforgettable experience of a lifetime in our stunning venue.
Mile Square Golf Course Prom & Winter Formal Packages
The Catering Staff of Mile Square Golf Course takes special care to ensure your important occasion is a success. We are the one Orange County Prom and Winter Formal connection. Mile Square Golf Course prides itself on quality food and great service. With 40 years of experience, people from all over Orange County have been a guest of Mile Square Golf Course and make this their first choice for all of their functions. 
To put it simply, we set the bar high for expectations as we possess the ability to create incredible parties. Our wide space ballroom is over 6,000 square feet so there is ample space for dancing. Our facility is centrally located in the center of Orange County, California.
With such a deep historic link with the Orange County community, it is a natural fit for us to specialize in Proms and Winter Formals. When it comes to planning events, we know there is no room for mistakes and understand the importance of making this an unforgettable experience. Mile Square Golf Course maintains one of the largest banquet rooms in Southern California and has had groups with as many as 700 guests.
Our prom coordinators work closely with you to plan a classic yet unforgettable event that exceeds your expectations.
We understand the significance of this night and how it's considered a milestone event, therefore, we believe we can offer the perfect atmosphere and style to suit your requirements. 
Our clients are given the opportunity to have the first meeting with our event planners to get to know each other and discuss their style preferences and overall budget.
When it comes to the food, Mile Square Golf Course features one of the best chefs in Orange County providing our guests with fabulous food selections.
Whether it's large scale corporate events, exclusive business meetings, exquisite wedding receptions, holiday parties, or prom; we can bring any occasion to life with our full-service event planning. We offer both indoor and outdoor event venues that can accommodate your guests and provide recommendations of vendors to help you plan the occasion. 
From elegant to ultra extravagant – you ask and we deliver. 
We are  a team of hard-working and skilled professionals that are dedicated to the task and make sure everything runs smoothly behind the scenes. You just need to share details on the kind of vibe, style, and ambiance you want and we'll do our best to meet your expectations. We will always make room for our clients as you are our number one priority.
Contact one of our event specialists at: (714) 962-5541 ext.232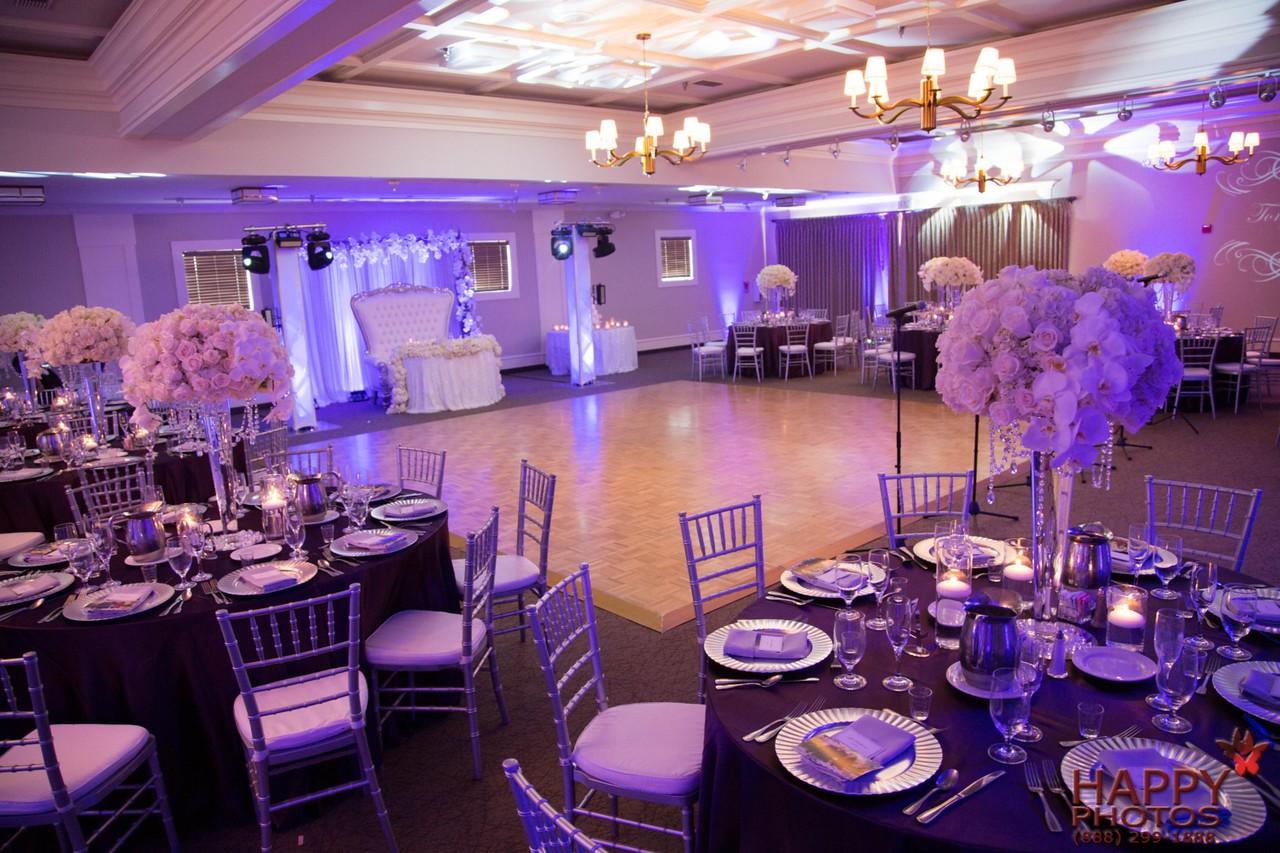 Holiday Party Venues in Orange County
The holidays are all about the most uniquely themed parties! If you're looking for that perfect spot to stage your next memorable company holiday party in Orange County, Mile Square Golf Course and Banquet Center has got all that you need and more!
As a premier holiday party events venue and wedding venue in Orange County, our stunning banquet hall will surely spark the imagination of your guests. 
Take Your Orange County Holiday Parties and Events to New Heights
Whether you're hosting a simple and fun—yet elegant—family holiday celebration or you seek to use this festive time to reward your Orange County employees for all of their hard work, we can customize a plan to check off all your needs and wants. 
Wedding Reception Venues Orange County
At Mile Square Golf Course in Orange County, we have years of experience organizing and pulling off sophisticated and beautiful weddings at our wedding venues in Orange County.
We understand that when you plan your wedding, it can be a very stressful and exhausting process. That is why we will work with you and provide a full service to make your special day one of a kind. Not only does our golf club offer a beautiful indoor venue for your wedding day, but there is also a stunning outdoor space for couples who want to enjoy the open air or have an outdoor ceremony.
When considering which of the many Orange County wedding venues to choose from, you will want to keep pricing, bespoke requests, and location in mind. These factors will help make your venue the perfect place for both the ceremony and reception.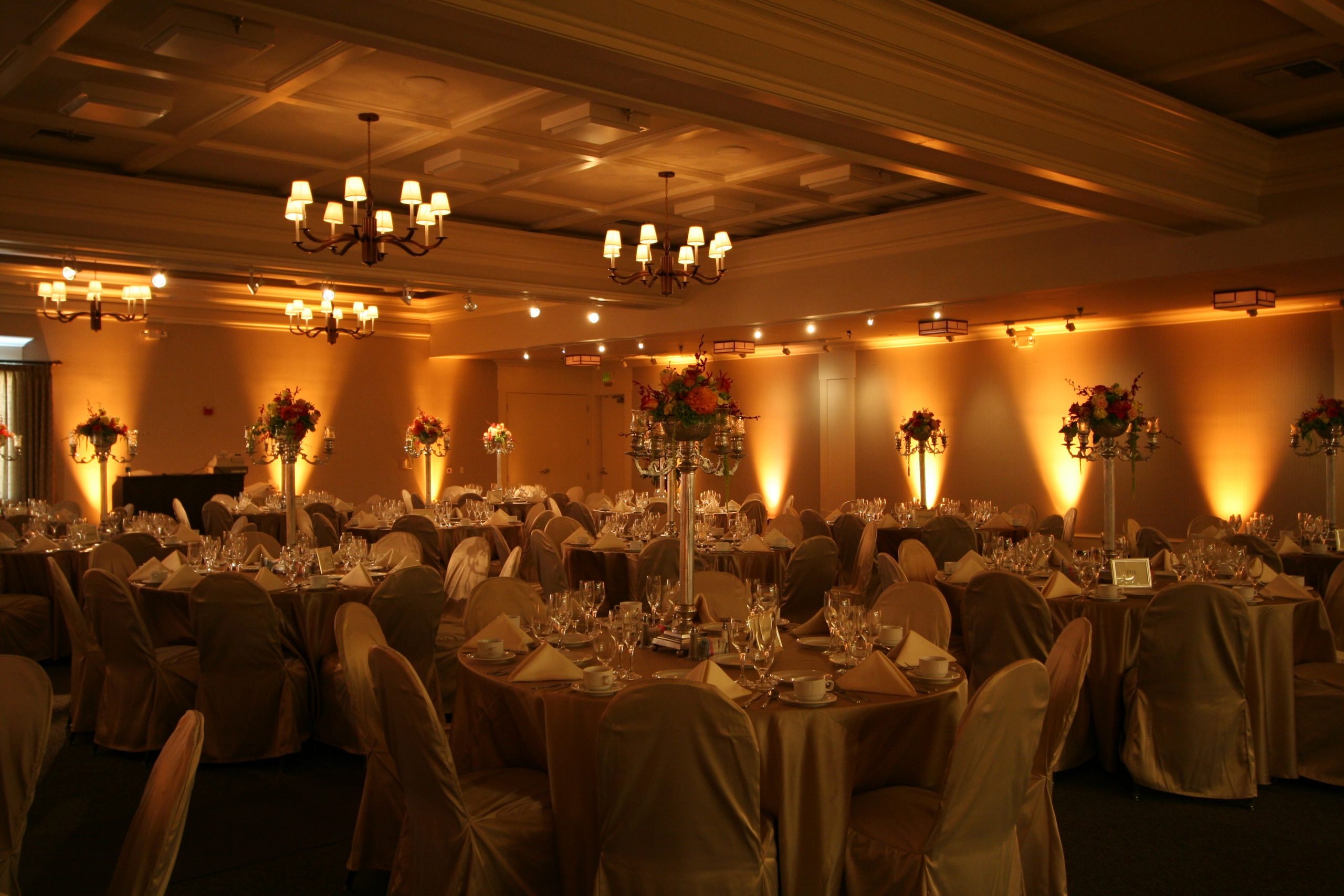 Garden Weddings in Mile Square
The Perfect Day, the Perfect Location
Each event will be supplied with white folding chairs, 50′ runner, a portable sound system and a one-hour rehearsal the day before the ceremony.
Wedding Ceremonies can be provided indoors in one of the banquet rooms or outdoors in our Wedding Garden.
The Wedding Garden is Included in Our Platinum Wedding Package or may be added to any other package for an additional charge. Wedding Receptions can also be held in the Wedding Garden, ask our Catering Associates for details
     The Mile Square Banquet Center and Garden Ceremony Site – Orange Counties best kept secret for weddings.
For more information please contact our catering office at
714-962-5541  ext.232.